Decanter would like to thank our event sponsors and partners
Partners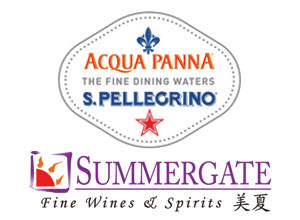 Acqua Panna & San Pellegrino
San Pellegrino is one of the most well-known sparkling natural mineral water brands. Its origins are in Italy, a beautiful land rich with culture, traditions and excellence.
The San Pellegrino spring has a truly exciting history. Its preserved source is located in San Pellegrino Terme, a village near Milan, where it flows through the rocks for about 30 years before being bottled directly at the source. During this journey, San Pellegrino water is naturally enriched with minerals. No other water can compare, thanks to the uniqueness of the land it comes from.
Since 1899 – for more than 115 years – San Pellegrino has been the preferred water of the best restaurants all over the world, thanks to its quality, elegant style and unmistakable taste. The unique combination of natural minerals and fine bubbles makes San Pellegrino the perfect mineral water to match with the best food and wines. It has become a status symbol in most countries around the world, and the preferred water among the world-famous sommeliers and Michelin-star chefs.
Sophisticated and elegant, traditional yet modern, San Pellegrino perfectly interprets the Italian style as a synthesis of elegance, conviviality and love for food.
San Pellegrino, Acqua Panna and San Pellegrino Sparkling Fruit Beverages are international trademarks of San Pellegrino SpA, which is based in Milan, Italy. Distributed in more than 120 countries through branches and distributors in all five continents, these products represent quality and excellence by virtue of their origins, and perfectly interpret Italian style worldwide as a synthesis of pleasure, health and wellbeing.

San Pellegrino Weibo:
@SPellegrino圣培露中国
San Pellegrino website (Chinese):
www.sanpellegrino.cn
Acqua Panna website (English):
www.acquapanna.com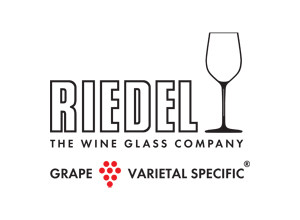 Riedel
Riedel Crystal, established in 1756, has been producing glass in the heart of Europe for more than 250 years and over 11 generations. Riedel is recognised worldwide for designing and producing the highest-quality glasses and decanters for the enjoyment of wine and spirits. Top-rated wineries and restaurants throughout the world use Riedel. The company produces collections for every lifestyle and price range, whether for critical wine evaluation, a picnic or dinner. There is a series for every wine lover.
Tel: + 86 (0)21 6070 7358
Email: info.asia@riedel.com